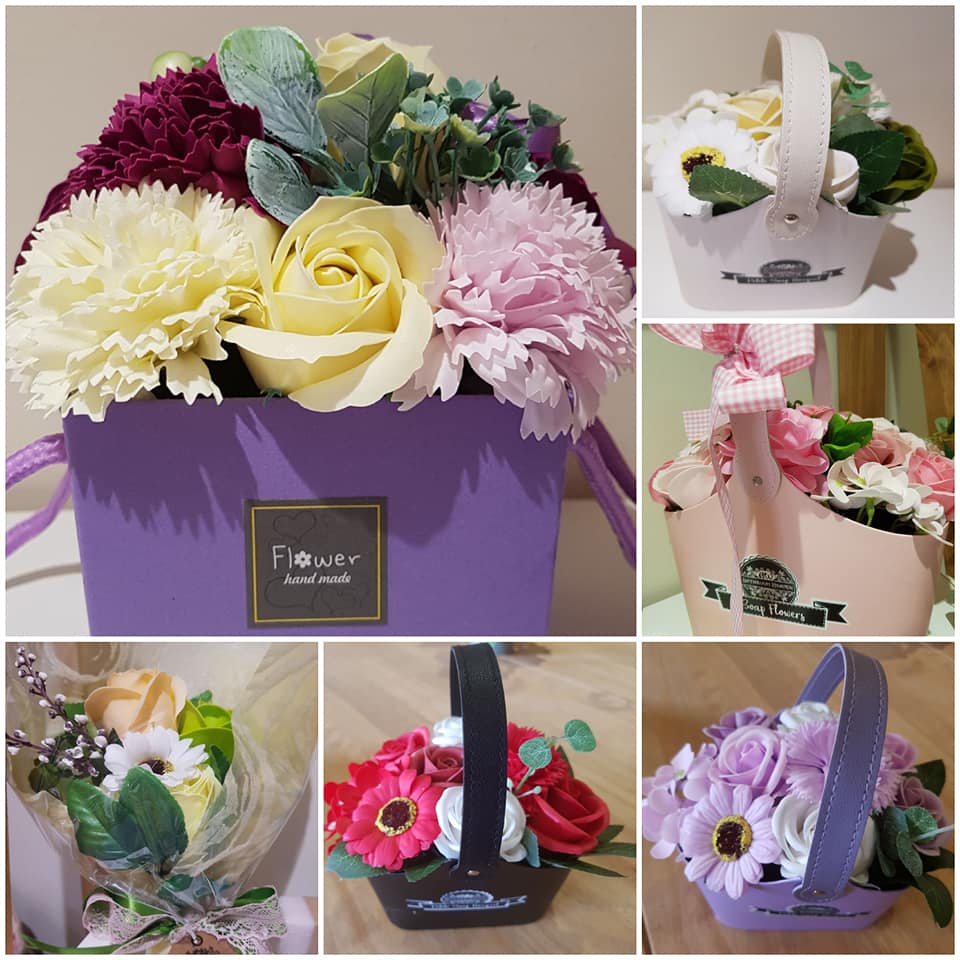 Soap Bouquets
£12.99
Only 1 remaining
These fabulous soap Bouquets are simply stunning. They make the perfect gift for anyone who loves to pamper themselves.
Treat yourself or someone else to a wonderful bath time experience by just adding one or two of the scented roses to your bath then indulge yourself in the gorgeous fragrances released.
These bouquets will leave your skin feeling soft, silky and beautifully refreshed.
These bouquets are so realistic they almost look and feel like real flowers. What a delight to discover that they are made of soap.
Each bouquet contains 9 delicately scented bath roses and 2 bath carnations.